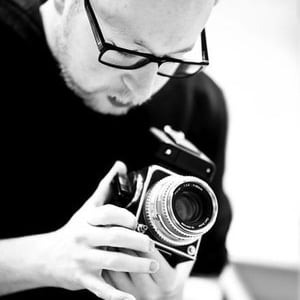 Frederik Herregods
Antwerp Belgium
Biography
Frederik Herregods is a commercial & automotive photographer. His mission: creating visual stories for people and brands.
His range of work features different aspects from shooting advertising campaings with big crews and capturing intimate portraits in small hotel rooms to travelling around the world in the pursuit of dream cars. His recognizable style and look are the common theme that merges all those aspects to one fluid story.
A geeky interest in photographing technology keeps Frederik on the forefront of visual techniques experimenting and testing with the newest photographic toys. In August 2013 he became an ambassador for the Mamiya/Leaf camera brand.
Frederik has recently worked with brands and companies such as: Auping, KBC, Jaguar, Maserati, Aston Martin, Lamborghini, Bentley, Henkel (schwarzkopf, Indola), Voka, Floorhouse, Fameus, Yellow Submarine, Bpost Bank ... and many more.
Contact